An aspiring legislator from the Keta Constituency made an urgent call to the authorities for the improvement of the country's digital infrastructure.
Vincent L.K. Djokoto stated that it is important for the local community to be able to attract large tech companies like Google and Facebook in order to ensure the continued growth of the economy.
He also suggested that local businesses could be a viable solution.
" "The digital revolution is still far from reaching and fundamentally changing the lives of Keta citizens, in a large scale-from telecommunications to financial services," he said.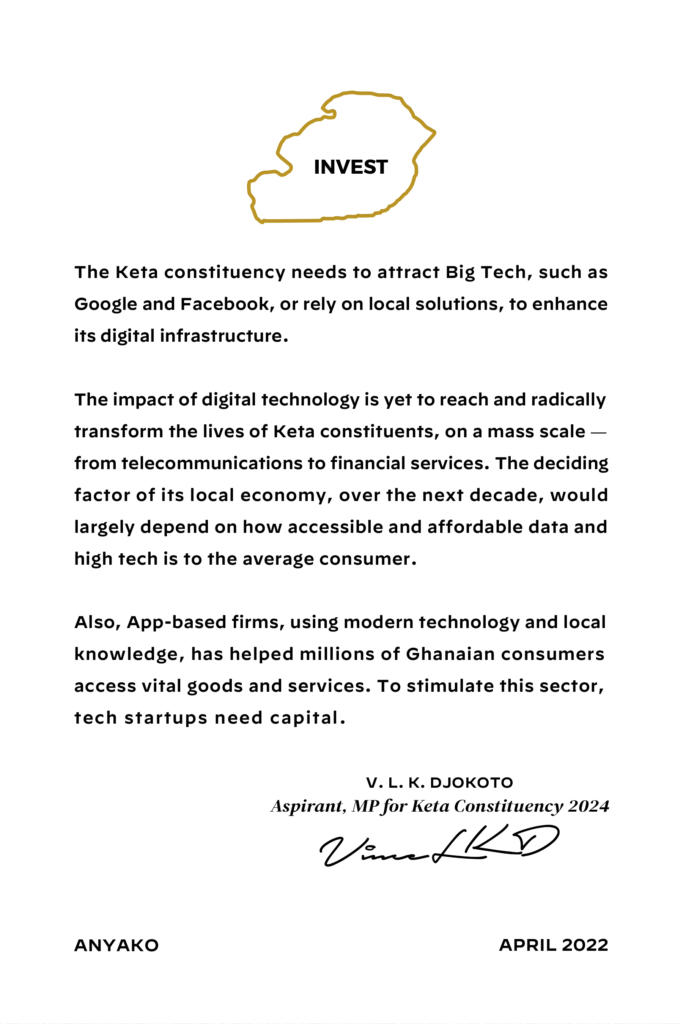 According to him, the outlook of Keta in the next decade largely depends on how accessible and affordable data and high tech is to the average consumer.
He noted that already, millions of Ghanaians are able to access vital goods and services by using modern technology and local knowledge.
V.L.K. Djokoto is running for the position of Parliamentary representative for the Keta Constituency during the 2024 election.